A Christian Retreat Center, Camp Impact, is opening in Okeechobee, Florida, dedicated to what Camp Impact Founder, David Sprague, calls Faith-cations. Camp Impact will feature air conditioned cabins, a water park, and a 120 year old oak tree that sings along with the campfire praise and worship.
Beautiful, Key West style log cabins, Teepee tents, and tree houses will be available where church groups, small groups and other Christ focused organizations can go to get away from the clamor of the world. They will also have tent camping and RV facilities.
Sometimes the 90 minute small group and hour of church each week isn't enough time to really focus on getting to know God and one another. ~David Sprague
David Sprague spoke to Palm Beach Christian Voice and explained that his idea is to model a "Cruise ship meets Camp meets Amusement Park" style, so they have many activities that are amusement focused but that create relational bonds and build leadership skills, such as laser tag, a ropes course, a dinosaur dig, a dodgeball arena, skeet shooting, and a castle where they will have the recreation area equipped with ping pong and other table games. In the castle, the full armor of God will be on display. There is also a beach area, outfitted with beach chairs, beach volleyball nets, and other sports activities. Star Gazing tours will be available where the Word of God will be taught, re-shifting our focus on how small we are in relation to the greatness of God and His universe.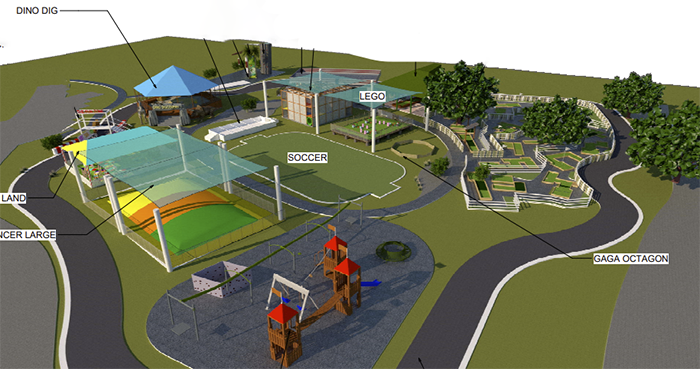 God called David into full time camp ministries back in 1994, when he made a sort of a deal with God, telling the Lord that he would give Him the last two weeks of his senior year at Palm Beach Atlantic University, if God would tell him what He wanted him to focus his life doing.
The mission ended up being a camp in Antigua that had been neglected and was in very bad shape. On the last night of the trip, David was sitting on the roof of a 1984 Ford Bronco, asking the Lord what he should do, and very distinctly he heard the Lord tell him that He wanted David to come back to this dilapidated old camp and renovate it. With no bathrooms, running water or infrastructure of any kind at the camp, David raised support and dedicated the first two years out of college to building the Christian campground in Antigua. He knew then, that God had called him into full time camp ministries.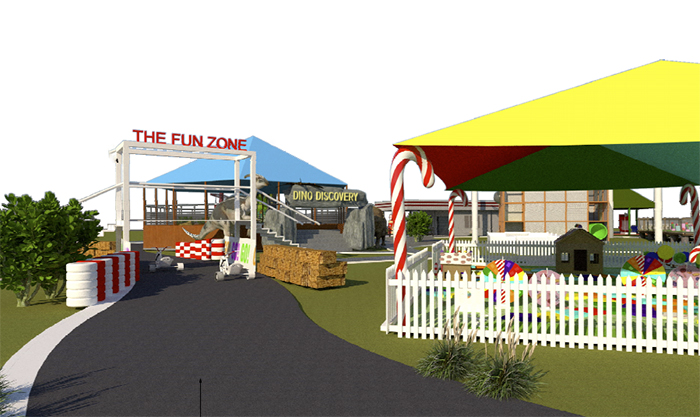 David knew that God wanted him to create a place for "Faith-Cations" a space in the U.S. for 24 hours without iPhones and computers and reset the relationships that we have, with God and one another. David said, "Sometimes the 90 minute small group and hour of church each week isn't enough time to really focus on getting to know God and one another." David hopes to create a camp that serves the body of Christ in this mission unlike anything that anyone has ever done.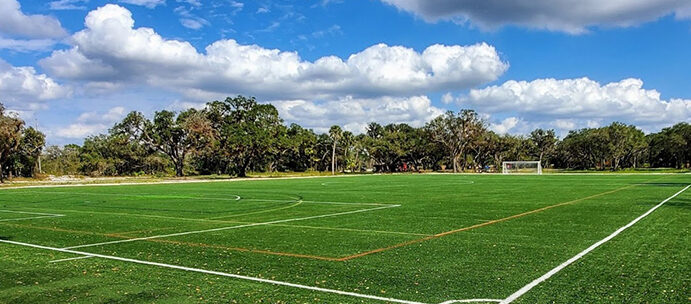 God took David into a 9 to 5 career, knowing that his mission was building camps, but it would take another 25 years before God called him into his mission. Meanwhile through those 25 years, David was saving money to build the camp.
Christ Fellowship had a camp in Okeechobee but then later felt led to focus on building churches. When Pastor Todd Mullins, Lead Pastor at Christ Fellowship offered to sell the camp to David, he and his wife, Jan, spent a year praying over what to do. Another year was dedicated to working with civil engineering and creating a master plan. In July of 2018 they purchased the camp and began building.
Scott Giddens, who runs an outdoor community organization called "Outlanders" has known David since they were both a part of the Young Adult group at Christ Fellowship in the early 2000's. Scott organized camping trips between November and April. Nearly every time they camped out, Scott told Palm Beach Christian Voice, they would have run-in's with the Park Rangers telling them that they had too many people, too many tents, and too many cars per site, or that they were making too much noise, and quiet time in the park starts at 10 pm.
The Group Sites at State Parks were only open to Scout groups and church youth groups, not for Young Adults, ages 18-30ish. Scott said that he had always wished they had some place to go within a 2 1/2 hour drive that would give them some flexibility if their group size changed at the last minute.
"Those problems will be solved with Camp Impact! Young Adult Groups will now have a place for tent camping as a group. And now that my Outlanders group is now 40-55ish and too old to sleep in tents, Camp Impact will be a great place to go "Glamping" and stay in the air-conditioned cabins or bring the RV's. There's plenty to do at Camp Impact with a water park, laser tag, archery, and game room."
David Sprague said, "As Christians, there are two things that we really want to happen. We want God to impact our lives, and we want our lives to impact others. Then the next obvious thing we have to do is listen for God's voice and discern what He is doing." David said, we have to ask, "Where is God moving and where is the Lord leading?" as opposed to moving forward and hoping the Lord blesses it.
According to David, the goal for this retreat is, "For families, for churches, even for Christian businesses to come and allow God to have an impact on their life so that when they leave they can go make an impact on others' lives. They're recharged to see the vision that God has for them and empowered to go out and accomplish it."
For more information, please visit campimpact.com or call David Sprague at (561) 502-7729.